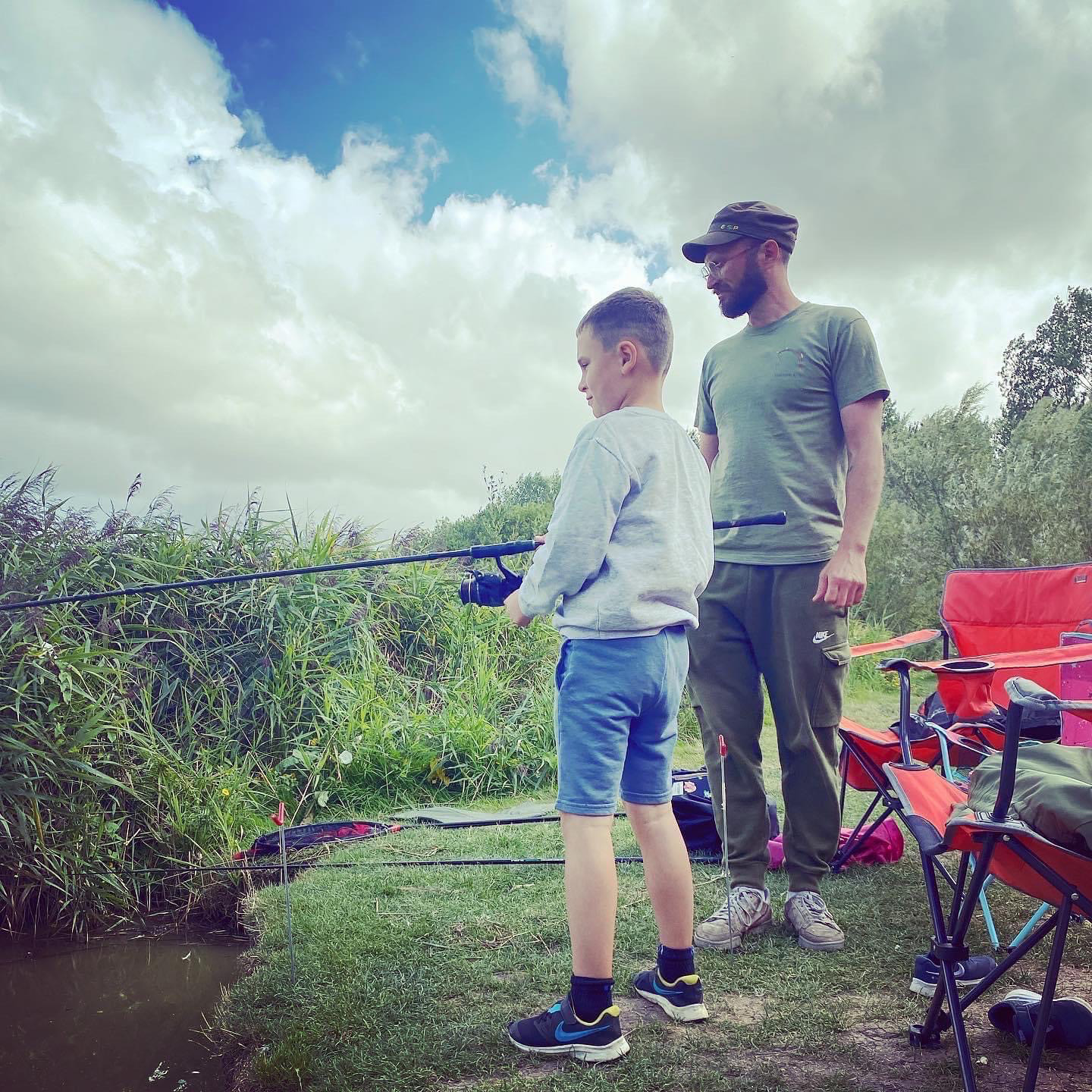 Fishing
Our one-acre carp lake is stocked with carp up to 7lbs in weight, with a few small roach and perch too. Fishing is for campers only and is strictly recreational, so great for beginners!
Children fishing must be accompanied by an adult to ensure the welfare of our fish.
Fishing Rules
We do have a few fishing rules:
No barbed hooks

No keep nets

Please bring a landing mat or towel to place fish on

Please ensure hooks are carefully removed and fish are returned to the lake as soon as possible

Children must be accompanied by an adult

No swimming in the fishing lake

Please do not fish during our boating sessions
What Are the Fees?
Fishing is free for campers.
We also offer fishing tuition for children and adults with Willowbank Education. This runs on:
Term time: Sundays
School holidays: Tuesday, Friday and Sunday
To book, please get in touch with Patrick at pkelleher@willowbankeducation.co.uk for more details.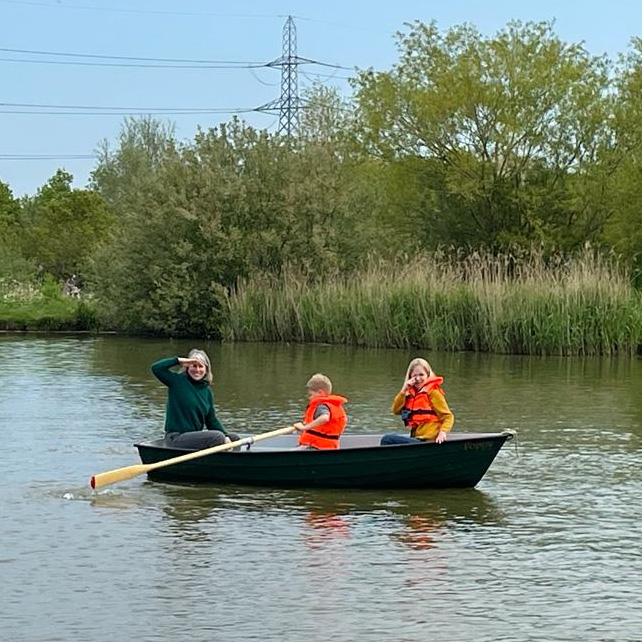 Boating
Our five family rowing boats can be hired and taken out onto the fishing lake at designated times (Saturdays AM in term time and Monday/Wednesday/Saturday AM in the school holidays.) You can spot our carp, ducks and other wildlife from a different perspective, whilst enjoying the peacefulness of rowing on the lake.
All boating sessions are supervised, life jackets are provided and each boat takes a maximum of four people, including at least one adult.
Boating is bookable by logging into your Nethergong account. There may be some boats still available on the day, which can be booked in person at our reception.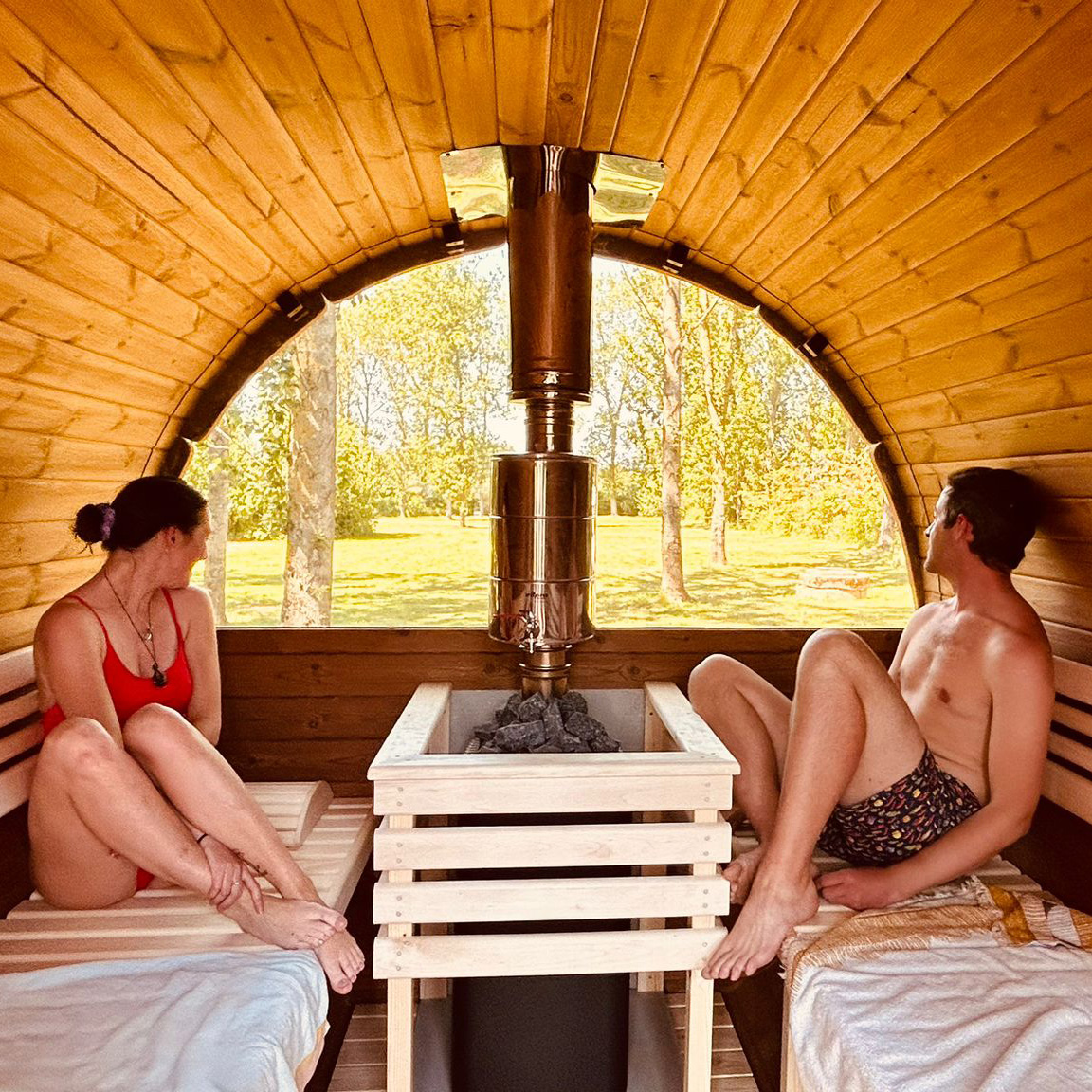 New for 2023
Sauna
We now have a wood-fired sauna and cold plunge on site for the 2023 season, provided by Sea Scrub Sauna. Set within one of our wooded areas, it's a great opportunity to sit back, relax and soothe your mind and body. They are open for bookings for social sessions and private bookings throughout the Summer.
For dates, times and to book, go to: www.seascrubsauna.co.uk/nethergong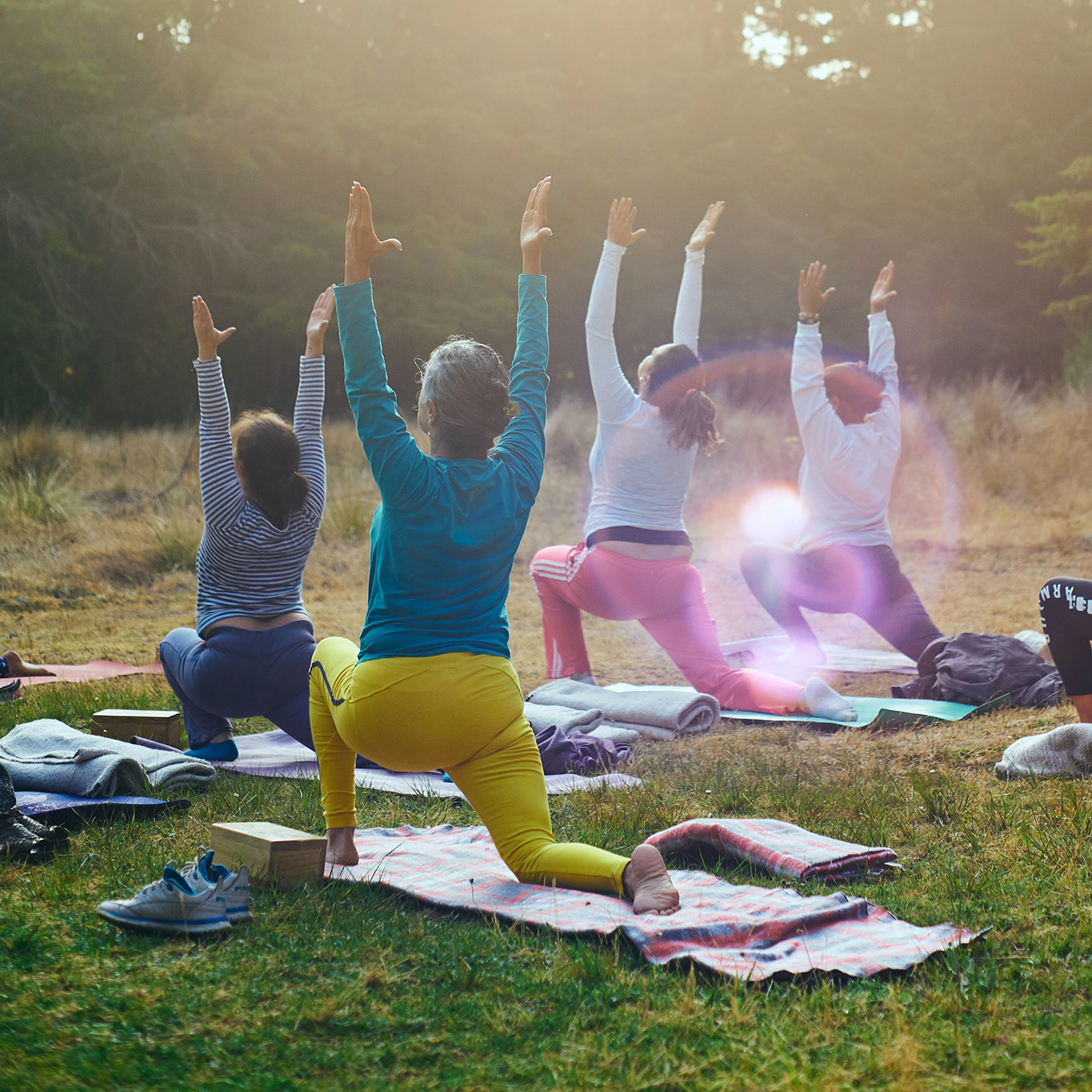 New for 2023
Yoga
Start your day in the right way by taking part in one of our new yoga sessions with Chris King at Nethergong. Sessions will be held throughout the season in a tranquil space, where you will be able to hear the birds singing and practice surrounded by nature. In the case of inclement weather, we also have use of an indoor space set within one of our glades.
Chris is running sessions:
Term time: Saturday mornings 9-10am
School holidays: Thursday and Saturday mornings 9-10am
To book your spot, please email chriskingyoga@gmail.com with your name and camping dates.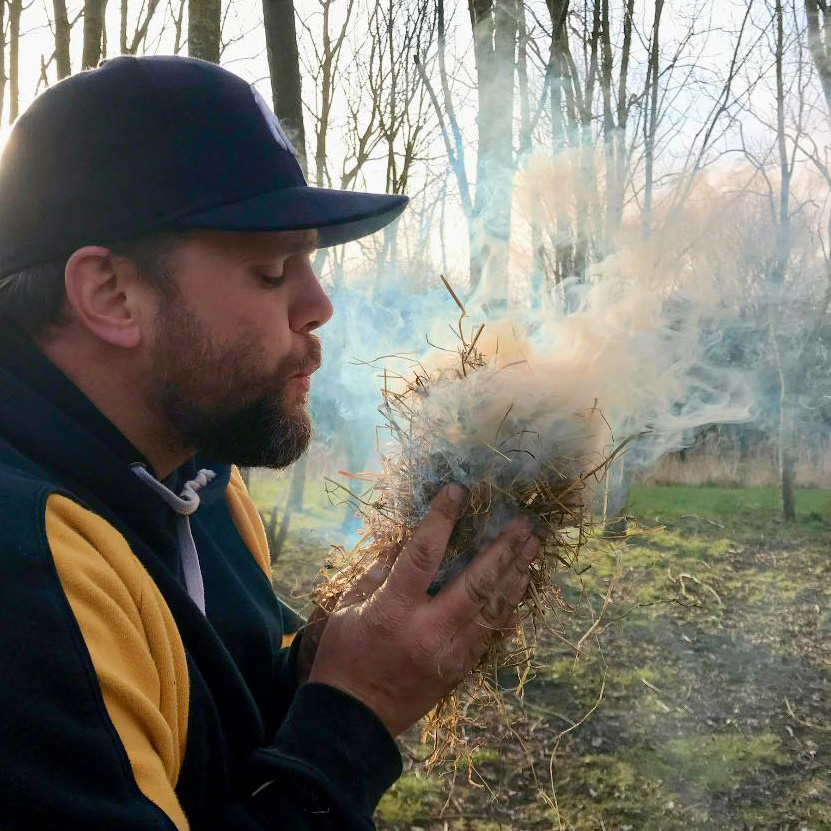 Bushcraft
From den making, to fire-lighting and everything in-between, our bushcraft courses at Nethergong are a hit with our young campers. Nikki from Willowbank Education will be running the sessions throughout the Summer:
Term time: Sundays 9am - 10.30am and 10.45am – 12.15pm
School holidays: Tuesday, Friday and Sunday 9am – 10.30am and 10.45am – 12.15pm
To book, please email nward@willowbankeducation.co.uk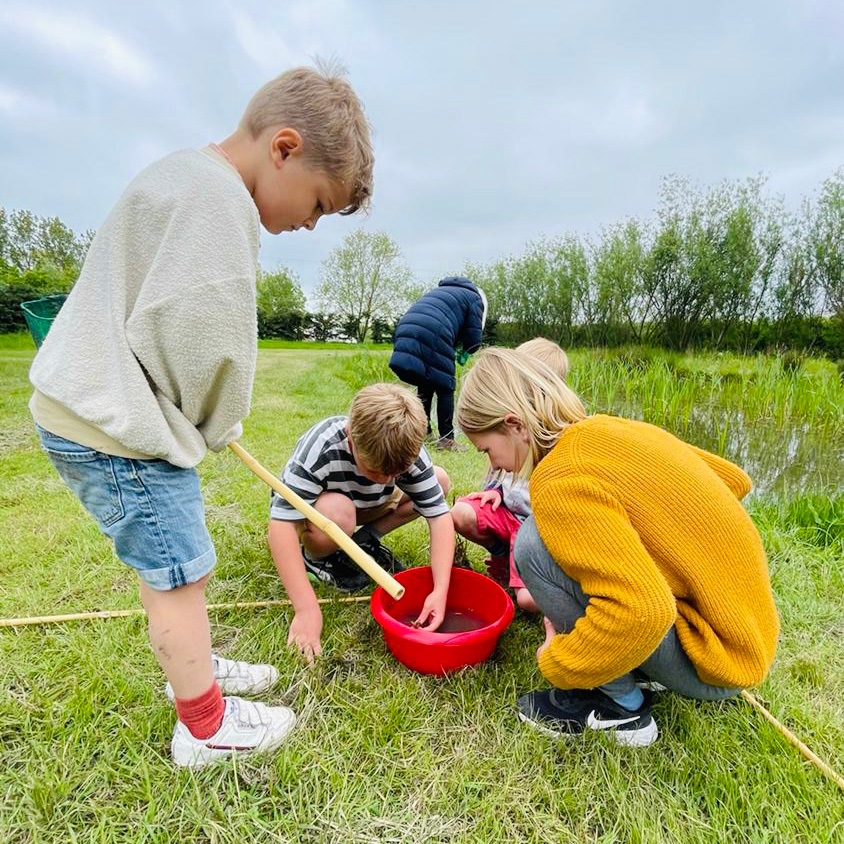 Pond dipping
Our frog pond can be found in the corner of our main camping field and is full of wildlife including marsh frogs, newts and plenty of insects.
The pond is never more then a few inches deep, so is suitable for pond dipping. Although we ask that you don't leave young children unattended and adhere to our animal welfare guidance which you can find posted next to the pond.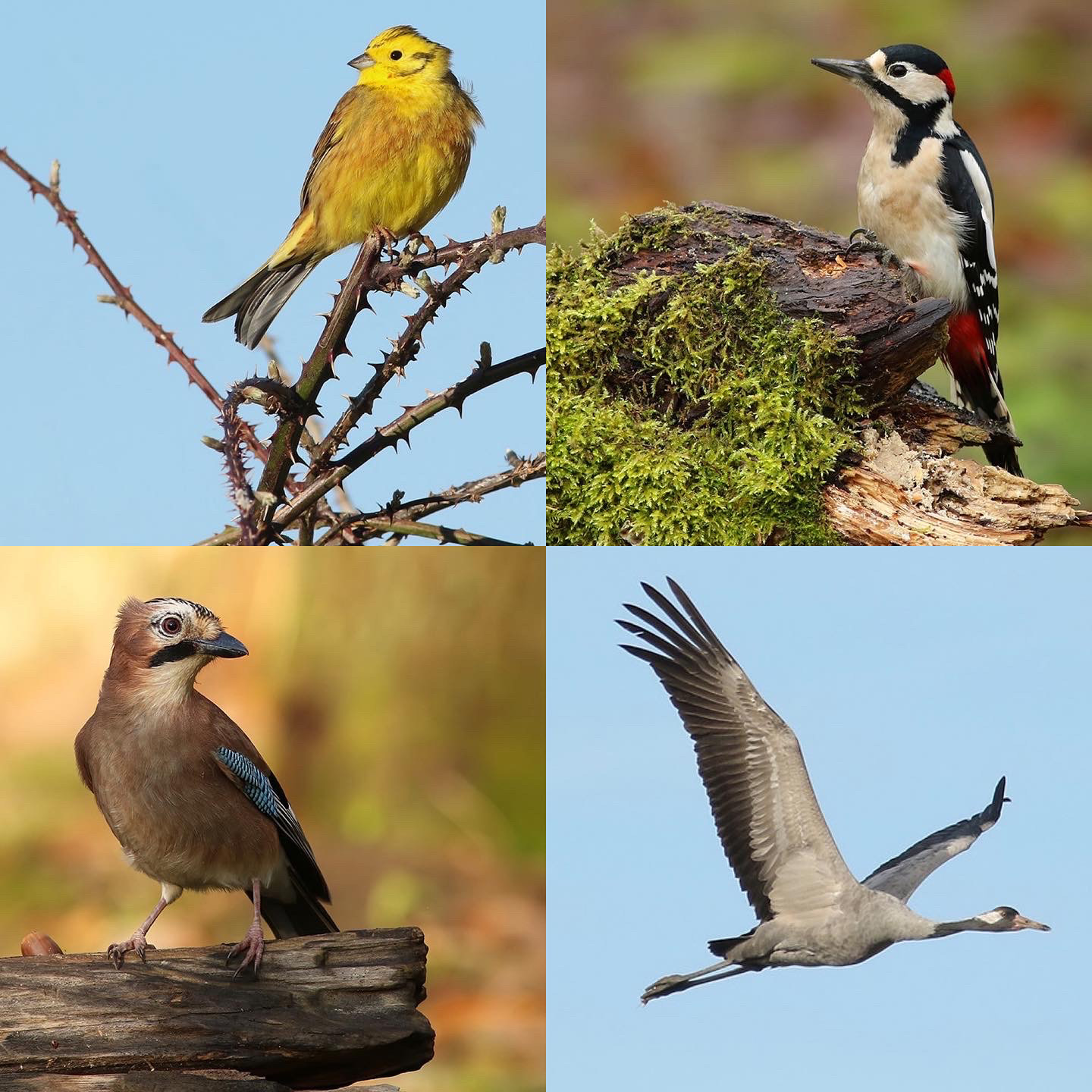 Birdwatching
Did you know that our resident bird watcher, Marc Heath, spotted 137 different species of birds at Nethergong in 2022? Have a look at his blog, dedicated to birdwatching at Nethergong, at ngbirding.blogspot.co.uk
We have a variety of different birds visit Nethergong throughout the camping season and we work with the RSPB on their 'Operation Turtle Dove' campaign to encourage turtle doves to breed on site.
Grab your binoculars and see how many different bird species you can spot!